Amitraz CAS 33089-61-1 is a antiparasitic.
| | |
| --- | --- |
| Items | Specification |
| Appearance | White to buff crystalline powder |
| Identification | Meets the requirements |
| Water | ≤0.1% |
| Ash | ≤0.1% |
| PH | 9 11 |
| Assay | ≥98% |
| Standard | BPV2003 |
White monoclinic crystals. Melting point 187-189°F (86-87°C). Insoluble in water. Used as an acaricide, insecticide and treatment of demodectic mange in dogs.
It was first synthesized by the Boots Co. in England in 1969. Amitraz has been found to have an insect repellent effect, works as an insecticide and also as a pesticide synergist. Its effectiveness is traced back onalpha-adrenergic agonist activity, interaction with octopamine receptors of the central nervous system and inhibition of monoamine oxidases and prostaglandin synthesis. Therefore, it leads to overexcitation and consequently paralysis and death in insects. Because amitraz is less harmful to mammals, amitraz is among many other purposes best known as insecticide against mite- or tick-infestation of dogs.

Amitraz is particularly effective against acarids, but it is used as a pesticide in many different fields. Therefore amitraz is available in many different forms, such as a wettable powder, an emulsifiable concentrate, a soluble concentrate/liquid, and an impregnated collar (for dogs).It is characterized as an insect repellent, insecticide, and pesticide synergist. These are the properties which make it especially useful as a pesticide.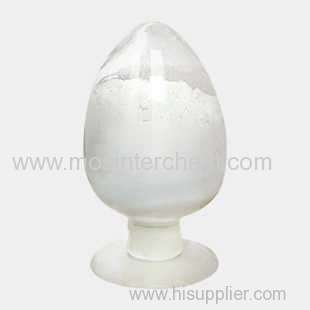 Uses
Amitraz is an antiparasitic used to control red spider mites, leaf miners and scale insects. This compound is active by inhibiting the targets monoaminooxidase enzyme.
Wide spectrum in inspecticide and acaricide.
Control of all stages of tetranychid and eriophyid mites, pear suckers, scale insects, mealybugs, whitefly, aphids, and eggs and first instar larvae of Lepidoptera on pome fruit, citrus fruit, cotton, stone fruit, bush fruit, strawberries, hops, cucurbits, aubergines, capsicums, tomatoes, ornamentals, and some other crops. Also used as an animal ectoparasiticide to control ticks, mites and lice on cattle, dogs, goats, pigs and sheep.