Quick Details
Classification:

Herbal Extract

Cas NO.:

56-69-9

EINECS:

200-284-8

Molecular Formula:

C11H12N2O3

Melting Point:

298-300°C

Boiling Point:

520.6 °C at 760 mmHg

Stability:

No data.

Flash Point:

268.7 °C

Purity:

99% HPLC

Appearance:

Off white fine powder

usage:

antidepression

Brand Name:

RD-E001

testing method:

HPLC

Botanic Source:

griffonia simplica
Packaging & Delivery
Packaging Detail:

25kg with double plastic container inside/Fiber drum outside.

Delivery Detail:

1. Small package send by EMS, UPS, FedEx, DHL, etc. 2. Cargo send by Air or By Sea is all available. 3. Delivery time about 5-7 working days By Air, 20-25 days By sea.
Detailed Description
5-HTP Griffonia Seed Extract Product Description
5-Hydroxytryptophan (5-HTP), from griffonia seed extract is an amino acid that is theintermediate step between tryptophan and the important brain chemicalserotonin. There is a massive amount of evidence that suggests that lowserotonin levels are a common consequence of modern living. The lifestyle anddietary practices of many people living in this stress-filled era results inlowered levels of serotonin within the brain. As a result, many people areoverweight, crave sugar and other carbohydrates, experience bouts ofdepression, get frequent headaches, and have vague muscle aches and pain. Allof these maladies are correctable by raising brain serotonin levels.
RD Health Ingredients Factory and Lab
8. Manufacturing Process Chart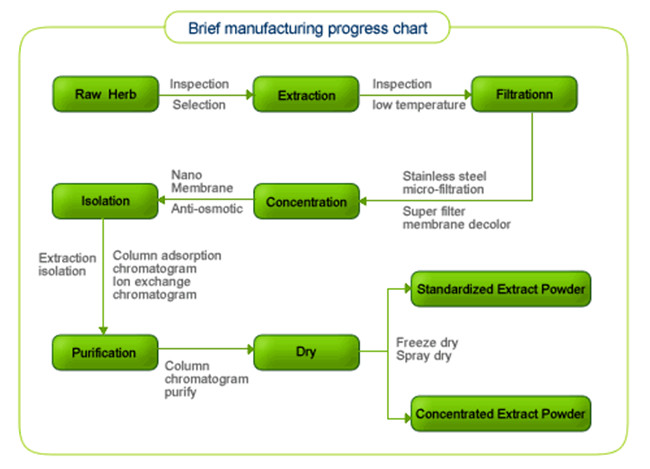 9. The Third part Certifications